About Us
Our mission statement, branch offices, what we do, and important numbers.

Articles
Articles on music, music education, music performance, American culture, and aesthetics.

Celebrating Americans Study Guide
Study guide to accompany Celebrating Americans, the recording of piano music by Kirk Whipple & Marilyn Morales. A wealth of resources for teachers and students.

Humor
Music humor.

Musical Studies
Study Materials for students, teachers and other music lovers.

Poetry Corner
Original poetry inspired by music.

Related Links
Links to other music related websites.
For updates about the following Unconservatory activities please visit:
Unconservatory events in Miami, Florida:
www.facebook.com/unconservatory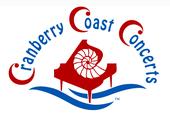 For information about Cranberry Coast Concerts in Massachusetts please visit:
www.cranberrycoastconcerts.com

The United Nations Piano Quartet:
www.facebook.com/theunpq

The Unconservatory Festival Orchestra:
www.facebook.com/uforiginal

The Whipple - Morales Piano Duo:
www.facebook.com/wmduo

Mr. Showmanship! A Sparkling Grand Tribute to Lee Liberace:
www.facebook.com/LiberaceTribute

DUOS~Piano / Flamenco / Tango:
www.facebook.com/duosduos